"Vision bridges today's reality with the future reality by creating the future in advance." writes Oleg Konovalov. In the past, there was no need to create a people vision by the HR function. But those days are over. As the HR function becomes strategic, more and more business organizations strive to have a clear people vision statement that fits and supports the overall business vision. This article explains to you – as HR/People leader – how to create a compelling people vision for your business.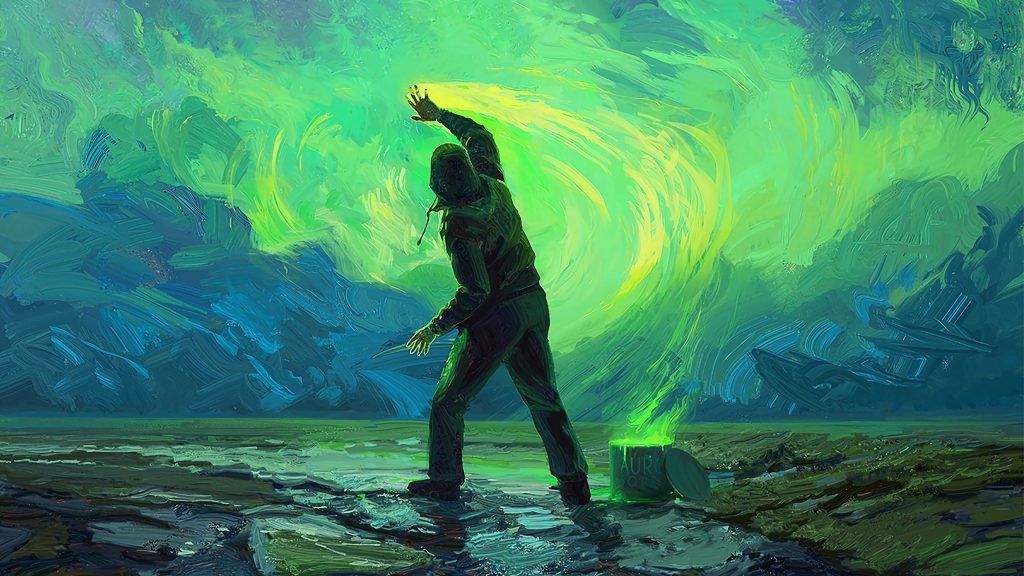 Importance of business vision
I'm sure you have already heard at least one of those business vision statements:
"To make people happy." by Disney,
"To provide access to the world's information in one click." by Google,
"To bring inspiration and innovation to every athlete in the world." by Nike,
"Spread ideas." by TED,
"To accelerate the world's transition to sustainable energy." by Tesla.
The business vision statement is a clear and concise objective for a company that states the impact the business wants it to have on the world one day.
Business vision is what a company strives to be in the future, not where it is today. It is an aspirational future statement. It is intended to be motivating, inspirational, forward-thinking, and evoke strong emotions.
The business vision statement can be a highly effective tool to keep an organization on track, and unite the organization's team — from investors to employees — toward a shared purpose. The good business vision keep everyone motivated and provide guidance whenever there's a strategic decision that needs to be made.
People vision matters
The people vision statement is primarily about what kind of role your people play in the company, how your people fit into the big picture of the business, and how people support the overall business vision in the future. Your people vision and strategy must complement the business vision and strategy and demonstrate that your organization is truthfully putting its purpose, vision, and values into action with its people.
In today's complex, uncertain, and ambiguous world HR/People leaders face many operational tasks. Those tasks are hindering them from keeping their eye on a well-defined purpose. The people vision is like an 'anchor' – allowing HR/People leaders to keep the strategic direction, and give them and their team stability in the unstable world.
People vision supports company culture and leadership, talent attraction, engagement, commitment, and retention. People vision is part of the ESG vision and contributes to sustainable business.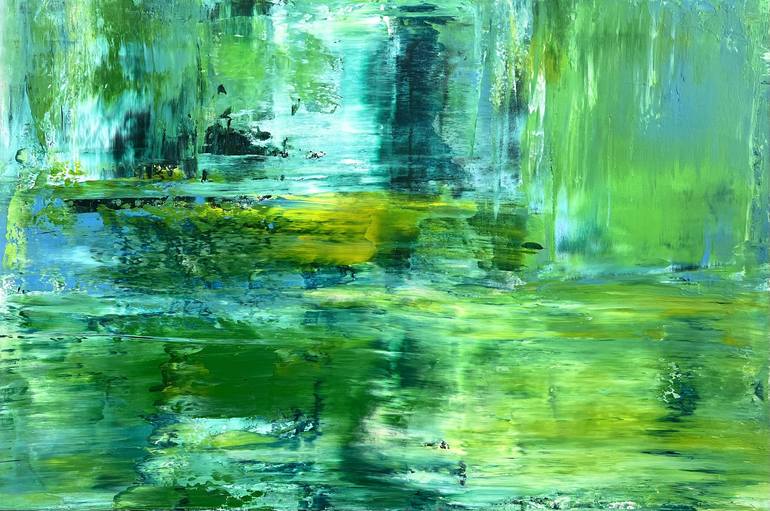 Image Source: It was all a dream, painting by Monica Maja Richardson
Creating people vision
To articulate your thoughts and ideas into a people vision, you need strong awareness: constant learning, listening, scanning the environment, bold thinking, intuition, and diminished ego.
Developing and shaping people vision means
creating new values, relationships, processes and interdependencies. In order to think differently you need time to

constantly learn

, reflect, challenge your status quo and principles, ask questions and causal links beyond convenience, and get out of your comfort zone.

listening

by leading

productive dialogue with and receiving feedback from all your stakeholders, as well as collecting diverse opinions.

attempting to impact the

surrounding environment

. To this you have to learn all the rules of the game and players first before you try to change

them.

allowing yourself

bold thinking

and accepting risk. Imagine the new reality by acting with great courage and faith.
listening to your gut. "The future doesn't send an email to anyone with clear plans." No profound vision can be created without

intuition

.

putting your ego in the back seat

and caring for others. It attracts people and opens their hearts.
People vision is constantly evolving. The evolution depends on visionary HR/People leaders. So master yourself to master your vision!
It is worth checking your people vision against some questions below. These help you and your team maintain the viability of your people vision at every stage of its development:
Who will benefit from the people vision? How does it answer people's deep desire? Why should people respond to people vision? Will be the core of people vision still relevant, appealing and advanced in 5 years? What is the responsibility of People function? Who does share responsibility for the consequences of the people vision? Can the people vision be presented to business leaders and professionals in 2 minutes or less? What emotions are triggered by the people vision? Does the people vision make people excited and passionate?
Don't forget that people vision should be functional and executable. Once you have a people vision statement that articulates your end goal, make sure it's communicated throughout the entire organization and beyond.
People vision in action
Now let us show you some examples of people vision in different industries:
"We are cultivating an environment, where the most engaged and diverse workforce in higher education strives." by PennState,
"Be a great place to work where people are inspired to be the best they can be." by Coca-Cola,
"Building a creative and diverse global team and making a positive impact in communities where we live and work." by Nike,
"Our people will be the difference in establishing consistency in earnings and enhanced shareholder value." by Centric Bank
"A community unified in peace, justice and equity for the safety and well-being of every individual." by DOVE.
People vision is used in strategic planning, decision making and execution, in EVP, Employer Branding, and ESG strategy and reports. You can use it on the company career- and social media sites and even in your email signature.
People vision statement greatly impacts the future success of the organization. When done well, it can provide the encouragement your people need to achieve their goals.
Inspiration: The Vision Code by Oleg Konovalov