"Life is like LEGO, you can always rebuild or create something new…"
Amidst the current state of the business world, there exists a great deal of instability and unpredictability. Managing these changes effectively requires People function to disrupt itself and reinvent its services. In my opinion, the biggest challenge for People leaders is breaking down the traditional paradigms and reimagining the function's purpose, vision, operation, and value creation. It is easier to think than do. – you may think as a People leader. Let me show you how disruption works at different levels in The LEGO Group by answering the following questions: What kind of role does play innovative disruption in the business of LEGO? Who is the Chief People Officer? How is remodelling People function happening?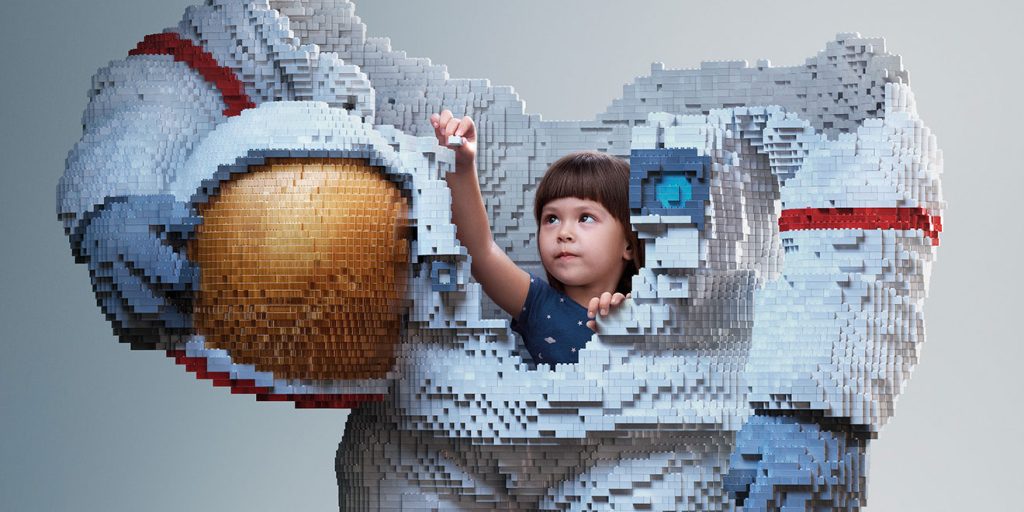 Disruption #1: Let the story begin
Did you know, that each second, 7 boxes of LEGO are sold? That each year,   LEGO produces 22 billion plastic bricks, and that's roughly 500 bricks per second? That for every person in the world, there are 62 LEGO pieces? That there are more LEGO people - "mini figures" - on earth than there are real people? 
The LEGO Group was founded in 1932 and is a privately held company based in Billund, Denmark. The name 'LEGO' is an abbreviation, means "play well". It has come a long way over the past 91 years – from a small carpenter's workshop to a modern, global enterprise that is now one of the world's largest manufacturers of toys. With the invention of the interlocking plastic brick – a favorite toy of generations – LEGO was a role model for business innovation — that is, until it wasn't.
Despite world domination, LEGO's sales declined sharply in 2003, culminating a year later in the biggest loss in the toymaker's history: £217 million. From 2004 until 2016, however, LEGO has grown into a profit-generating, design-driven miracle built around premium, intuitive, highly covetable hardware that fans can't get enough of. But how did LEGO achieve one of the biggest turnarounds in history?
The new CEO – promoted in 2004 – quickly realised that the problem was not with the product, but with the company's attempts to become more relevant in the age of video games. LEGO had "over-innovated," and failed to pay attention to costs and product line profitability. The turnaround plan involved a mix of cost-cutting, restructuring, philosophical revitalization, disruptive innovation, and back-to-basics simplicity. Major new ventures in the past two decades like LEGO video games, LEGO Digital Designer, the adult fans of LEGO and robotics, buildable action figures, new sales channels outside toy stores, and products focused on the girls' market – just a few to mention.
LEGO was very good at sustaining innovation for decades in the 20th century. Even if LEGO could have become a successful niche company with sustainable innovation, how could it have become a giant without disruption?
Disruption #2: The people-minded business leader
An increasing number of companies wish radically reinvent the HR – now People – function and move people-minded seasoned business leaders to the CPO role. Companies trust in those business leaders because their previous business experience gives them legitimacy and credibility with a wide range of stakeholders, they bring a business angel to the People function and align it to better business support, initiate a disruptive change within the function and push People teams to a higher level of impact and relevance. I consider this phenomenon as a disruption in the traditional HR leader-powered landscape.
The LEGO Group promoted the Canadian Loren I. Shuster to his current role as Chief People Officer and Head of Corporate Affairs in 2017. He was previously Chief Commercial Officer at LEGO, bringing a range of experience, including commercial, marketing, and general management. During his career, he pursued several coach certifications, leadership- and mindfulness programs, and a second Masters in Organizational Psychology. As a result, Loren wondered if he would have more impact than he was to be working inside HR.
After the first two months in the new role, Loren summarised his observation the following way:
"When you go into the HR function you enter a paradigm of deeply institutionalized annual processes which are just completely out of sync with how the business is operating. I think that's one of the paradigms that I've been trying to break down."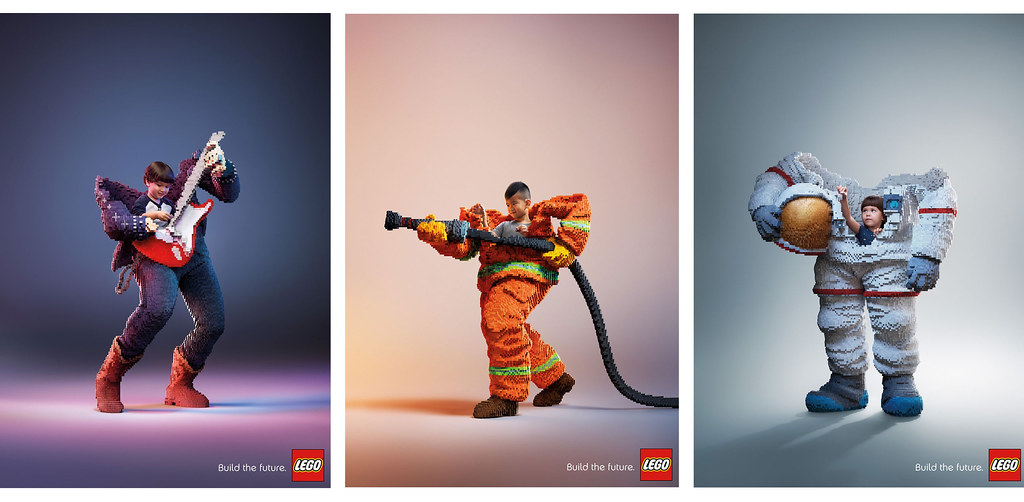 Disruption #3: Playground
Even though the Group performs exceptionally well commercially and financially, one thing is clear for Loren: he must modernize the People function and make a business-focused, impactful organization out of it.
Alongside digital disruption, LEGO brand values and lessons learned from previous innovations also facilitate the People function's innovative mindset and capability. These are fundamental to disrupting the traditional People function and reimagining its purpose, vision, operation, and impact on value creation.
The LEGO People team's commitment to looking for more engaging and value-focused people solutions and practices is exemplary.
Let me show you some People function initiatives.
A fluid pool of partners to unlock fluidity and flexibility
Very often in organizations (business) partners are anchored to one particular function or business unit and it is hard to get them to focus on activities outside their own areas, so their risk some silo mentality and lose cross-fertilization opportunities.
At the LEGO Group each member of the executive leadership team has their own HR lead, but the 80 or so (business) partners are now in a single pool. They are then allocated to different areas of the business according to need.
"If we decide to build a factory in, say, Vietnam, we will be able to allocate staff specifically to that project, which isn't trivial." – Loren I. Shuster, CPO
This solution makes the People function much more responsive to business needs, gives staff exposure to a greater variety of work in more parts of the organization, and helps partners to build their skills, expertise, and experience.
Communities of expertise for increased impact
Centers of excellence is inevitably developed in isolation from the business. In practice, that means people projects' participants are from People function as well as from diverse areas and levels of the business.
"Because they have been through the process from beginning to end, they are effectively change agents embedded in the business." – Loren I. Shuster, CPO
This means that when the project is finally deployed, it is based on the expertise and experience of end users, instead of coming solely from People function.
The LEGO Leadership Playground
In 2018, the Executive Leadership Team of LEGO Group aimed to create a new leadership model to change the culture in a bottom-up way to enable the company to move more quickly, make the right decisions, and deliver its mission.
The starting point for the Leadership Playground was that they wanted leadership to be shared by everyone within the Lego Group. The Playground was co-created by colleagues across the organization, and its principles were embedded in the company culture, the People's strategy, and the physical working environment. They created a space where everyone feels energized every day.
"It's leadership for everybody also means accountability for everybody." – Niels B. Christiansen, CEO
The Leadership Playground is an inclusive model, and its working philosophy ensures that people are heard, valued, respected, and can significantly contribute to their team. When somebody joins the LEGO Group have the opportunity to volunteer to become a 'Playground Builder' regardless of what team he/she/they work in or where in the world he/she/they are based.
According to Loren, there is still a lot to do in the HR transformation, and one of the biggest challenges is managing the tension within the People team.
Is disruption in people function avoidable?
The LEGO' story is a strong example of a never-ending disruption in business and People function. Don't get me wrong! I don't say that all People leaders should walk down the same road as they do. Each company is unique, so there is no need or chance to implement the same initiatives everywhere.
But one thing is for sure. The future of work has already arrived. There is no single day in my job without reminding me of this. Traditional people solutions are obsolete. Disruption in People function is unavoidable without negative consequences in business. So I suggest that as a People leader, disrupt yourself and your team, and build the next big thing before the competitors do or before it's too late.
Inspiration: Transforming LEGO Group HR, brick by brick by IMD