HR Professionals' ability to operate as a strategic business does not solely rely on understanding the context and goals of the business. They need to master the business language to gain credibility and be part of the leadership.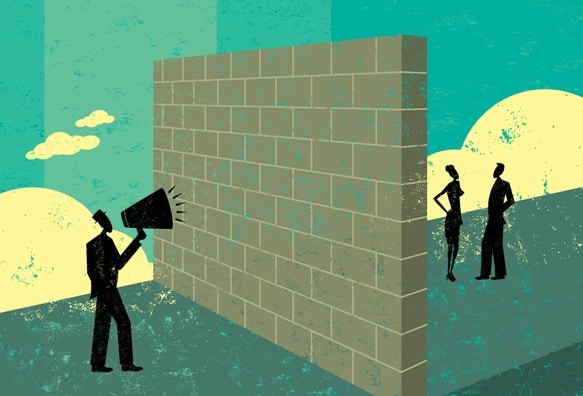 What ingredients do you need to speak business perfectly?
Business language is unequivocally concerned with finance and the financial imperative for any business is return on investment (ROI). Business people make decisions on the basis of ROI. On a personal level, learn how to read corporate reports, accounts and the financial pages, know finance vocabulary and main KPIs, develop your analytical thinking and learn how to quantify everything (or as much as it is possible) so it can make informed, strategic decisions.
It also requires being able to communicate effectively with other senior internal stakeholders by shifting the communication style from traditional HR narrative (using complex HR jargon) to financially driven content. Conversations with the wider executive become more fruitful by discussing problems and opportunities in terms of financial implications and risk profile. On the personal level, provide measurable outcomes in terms of productivity, revenue improvement, alongside measures to avoid undue costs and the risks associated with those costs. Initiate regular dialogues with internal stakeholders proactively and use data analysis and management information as a basis for sensible decision-making across the business. Improve the way it translates the people strategy of the business into hard financial facts and figures. Use people analytics and learn story telling.
Mastering the language relies on HR Professionals forging alliances with other departments such as sales, finance, marketing, production, R&D and through them ensuring they are aware of the company's business and strategic goals. On the personal level, learn about the market your organization operates in, gen up on the financial performance of competitors as well as that of your own organization, learn about the challenges and achievements of other departments and be aware of what kind of tools (e.g. systems, software) they operate with.
Business needs leaders who know the business in depth. HR Professionals with solid business acumen, mind- and skillset are better accepted and recognized by business leaders. On the personal level, learn more about your business by spending time on the market, knowing your customers/clients, visit often the production sites, participate in professional meetings with different internal stakeholders, talk to employees, get an internal mentor from the business side and study for an MBA.
Last but not least HR's challenge is to teach the business the language of HR, and to show to the executive team how the 'softer', human side of the function adds value to the business in a real and measurable way. There is a need to build mutual understanding between HR and the executive team, to ensure that any differences in background are bridged in pursuit of the common goal of running a successful business.
Learning the language of business and speaking it with confidence can only have a positive impact on an HR Professional. HR Professionals, who are able to speak the language of business have the ear of the executive team. Ultimately, these individuals can end up working with the top team in a board role.
If you can take these steps, then you will elevate HR to its true strategic level.
Source: How to …speak the language of business – Personnel Today, The importance of understanding the business and speaking the same language – HR2020 Report, HR must talk the language of business leadership by Iain Moffat