In this part of the series on stakeholder management for HR leaders, I will give you a fresh and practical example of the business collaboration between the Chief Sales Officer (CSO) and the HR Director.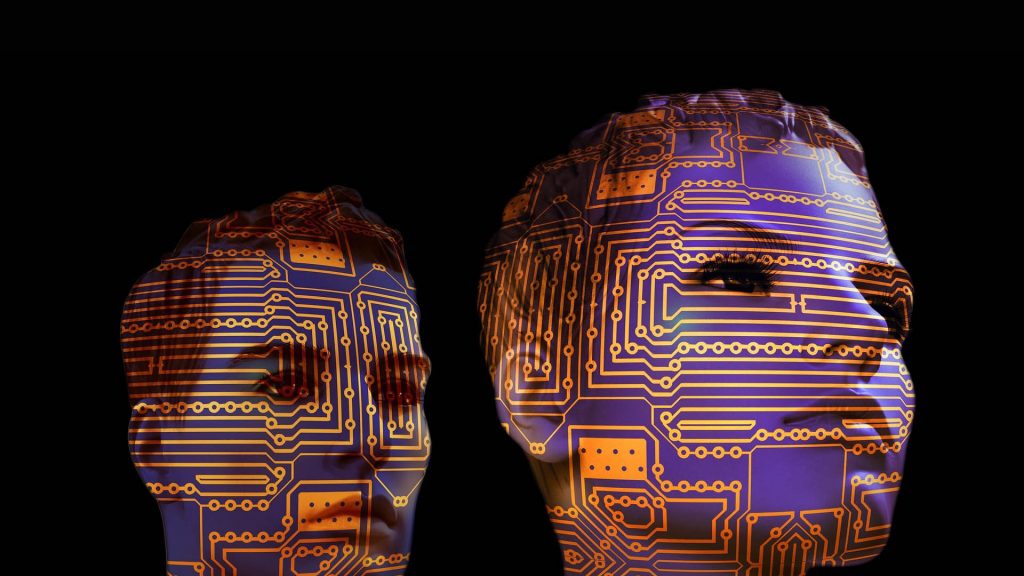 Human-digital balance in Sales
Let's dive into this with a current business dilemma!
"The CEO of a large industrial company recently posed a question: My face-to-face sales force thinks everything should be analog. For years, they've successfully driven consultative sales relationships based on face-to-face conversations, and they think they should carry on. Meanwhile, my e-commerce business unit thinks we should convert everything to digital because that's where the growth is. Who's right?"
The short answer is, "Both." Doubtlessly, B2B sales leaders using digital enjoy about five times the growth of their peers who use analog. Based on surveys conducted with customers, what they desire during a buyer's journey is both great digital interactions and the human touch. Their specific preference at any given time depends primarily on the stage of the buyer's journey. Companies that can create the human-digital balance achieve five times more revenue and eight times more operating profit on the long run.
The question arises as to what the leading strategic role of HR Director is in creating and developing a human-digital balance that enhances business competitiveness and sales results.
Strategic business partnership requires strategic business knowledge
As an HR Director, do you want to become a reliable buyer's journey expert? Here are 5 things you can do to build your business credibility.
The Sales-HR partnership
Building and nurturing relationships with the CSO and the sales team leads to building trust and the success of the collaboration. Learn more about sales, its goals, challenges, problems, understand the profession, talk to them. Visit the sales ground and see real customers. Ask and learn. Questions like Which products make the highest return? How many and what type of salespeople are needed in each channel? help to understand the topic.
Business knowledge
Knowledge of the external business environment is essential for the development of an HR strategic vision and the preparation of decision proposals. Returning to our example, it is worth gathering topic-specific knowledge that leads to a more comprehensive understanding of B2B business, the evolution of analog and digital sales channels, rapid changes in customer behaviour and needs, the buyer's journey, and the activities of competitors.
Top sales challenges (collected during COVID-19)
It is advisable to be aware of general sales challenges. According to Korn Ferry's World-Class Sales Practices Study, today's three most prominent difficulties are: Lack of differentiation vs. competitors (39%), Inefficiencies in the sales organization (38%), Talent gaps within the sales teams (38%). Do these resonate with your problems?
Impact of COVID-19 on Sales
Be aware that the fundamentals of selling have not changed, the goal is still to explore and exploit business opportunities, to build business relationships. Execution, on the other hand, has changed as a result of differing customer habits and buyer's journeys. The pandemic has accelerated the emergence of digital sales models. Collaboration has turned out to be more critical and easier, and it remains key to maintain. The change in the commercial function is an imperative.
Sales strategy
It is your indispensable task as an HR Director to understand sales strategy. Knowledge of your products, services, target markets, customer segments, sales operations, sales tools and sales goals anticipate tailor-made HR responses.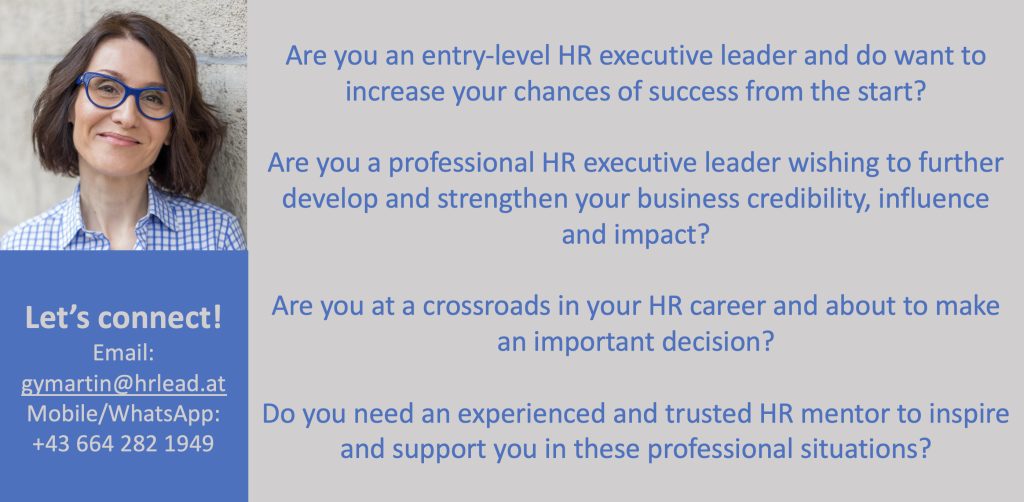 Strategic HR support to enhance sales effectiveness and enablement
As an HR Director, would you like to provide relevant HR support in building sales capabilities? Here are some practical suggestions for the direct business impact and financial return of HR activities.
Partnership with the CSO, regular communication is a crucial condition for successful planning. Analysing the current state, understanding the future goals and needs of sales are critical for you. All this helps to plan, together with the CSO, HR activities and investments which support and enable sales goals. In this way, both parties become committed to solutions and the measurement of results becomes clearer.
Returning to our example of human-digital balance – depending on sales needs and their prioritisation – the following 5 HR support activities (without claiming completeness) may be appropriate:
What sales profile should you target in the future?
You need to identify a successful salesperson's profile by considering changes in the operating environment, buyer's journey, and sales process. Product/Service expertise, analytical skills, technological affinity, learning agility are just as important as interpersonal skills, EQ, influencing and communication skills, relationship building in the digital space. Ensure – by using data analytics -, that the right people continue to be in the right sales roles. New positions can bring in new revenue, this is also worth considering.
What sales culture supports the achievement of sales goals?
Culture determines whether you swim or sink. Examining and redefining the 3 essential elements of culture – mental maps, roles and patterns – is the key to a successful culture change.
What sales approach and capabilities should you focus your development efforts on?
Identify the characteristics, skills and competencies that will be given more emphasis in the sales channels in the future and the aim of the development should be to close the gaps. To achieve this goal, personalized content should be created based on the individual's assessment results, learning, and work style (e.g., just-in-time at the point of work, micro-learning, coaching solutions). Also, don't forget to develop the sales team as a whole.
What reward system will result in increased sales and customer satisfaction?
If sales reps become less important at the point of purchase or other sales aspects and goals come to the fore, then the reward system will need to evolve.
What performance measures can you rely on?
In addition to typical HR metrics, feel free to choose sales metrics such as turnover growth, sales efficiency, customer lifetime value (CLTV), customer satisfaction. A joint, regular review of these metrics with the CSO will also give you a much clearer picture of the effectiveness of HR efforts.
The perfect blend
The traditional buyer's journey has been transformed; it is no longer linear. Most of it takes place in digital space and the customer often switches channels several times. The decision is influenced by many factors, the sales reps is often only involved at the end of the process. In order to maintain a human-digital balance, we need to understand (even through the direct involvement of customers) where human interaction is most wanted by customers (along with its digital aspects and toolkit) on the buyer's journey and strengthen sales reps at those points.
Inspirations: The secret to making it in the digital sales world: The human touch (McKinsey&Company), What's the next for sales talent: understand the full picture (Korn Ferry)