For many HR leaders, the connection between their role and the strategic contribution they should make is not so obvious. Experienced strategic HR leaders know how to use internal and external information and data, as well as their professional network to have a foresight about opportunities and risks for the market, business, and workforce. Why do we need strategic thinking in business? As an HR leader, how can you identify the strategic expectations of your role? How can you develop and demonstrate your strategic thinking?
Welcome to the first part of the How to become a strategic HR leader series.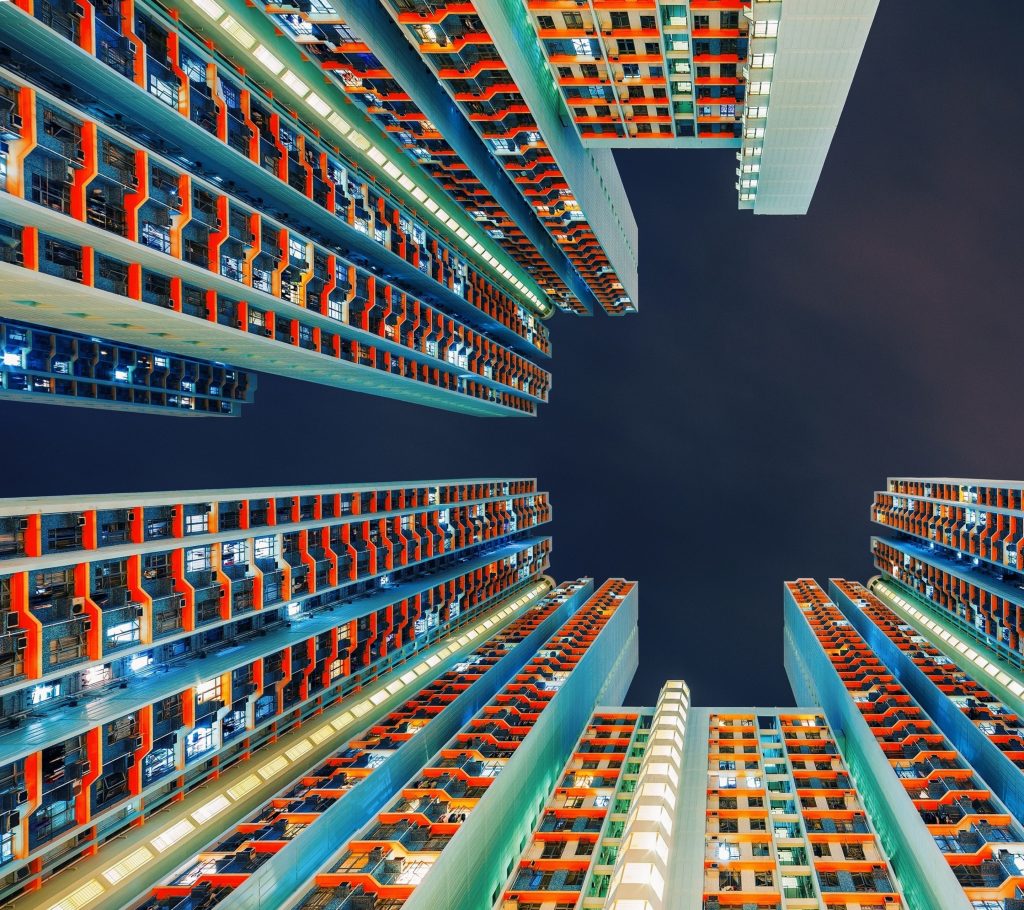 "The advantage of having a strategic mindset is learning how to think rather than what to think."
Limited business resources
The only reason companies need a strategy is the limited availability of business resources. This fact forces them to make decisions on how to focus their limited resources and time on the few things that will drive their business success and unrivalled competitive advantage. Business strategy is about achieving differentiation by making choices. Those companies are more successful in the rapidly changing, unpredictable markets which make strategic thinking an evident, agile, regular practice throughout the business year.
Comprehensive business thinking
For the majority of HR leaders, the annual, one-off strategic planning (if any) fully exhausts the time dedicated to strategic thinking – if executive management is willing to involve them in the process. When it comes to the need to think strategically during the year, most of them claim that they don't have the time because of the predominance of operational activities and 'fire-fighting'. Even if they do, it may not be clear to them what strategic thinking means in practice.
Strategic thinking is both a skill and a proactive process that anticipates the future and explores possible business options.
Strategic thinking focuses on anticipating trends and major shifts in the market and identifying emerging business opportunities that arise from them. Strategic thinking combines observation, insight, creativity, and a focus on where the organization should go and why. Based on market-, industry-, demographic-, labor market and internal company data, benchmark and information, and the correlations and implications they provide, leaders can see the current situation from a new perspective, which allows them to find new business solutions. Strategic thinking helps them evaluate alternatives and make final decisions.
Strategic thinking in HR practice
Let's take a typical example. Senior executives see the availability of the right workforce as the biggest challenge therefore they consider annual workforce planning as critical to achieving strategic business goals. They want their organizations to be talent magnets and cost-effective in the business areas that have the greatest impact on business performance.
Before you start planning, consider your company's market environment, business goals, needs, and risks. Questions addressed to senior executives, such as
In what market segment will we compete, with what objectives and how?

Where will we

not

compete?

What will be our key challenges and opportunities? What new business initiatives and projects are expected?
Do we plan to enter new markets or perform M&A? Are we considering the transformation or closure of certain business areas?
Are there technology and digital developments that will impact the company's operations?
What legislative and other regulatory changes are foreseen?
help you understand the most important business trends and terms.
Then think about their impact on the organization, the future workforce needs of the company and the short and long-term consequences. This time you must answer strategic questions for yourself, such as
When do you expect staff increases or decreases (hiring, resignation, redundancy) in the different areas, how many employees are affected by them and what will be the resulting composition of staff and the costs incurred? What does the new organizational structure look like?
Should you replace the person that just left with the same skills or should you need new competencies/different skills over the following years? Instead of automatically replacing those who leave, is it worth reallocating the 'headcount' to another, more profitable business area? Who are the employees that can be transferred to another business/geographical area?
What capabilities are critical for driving long-term competitive advantage and revenue growth? Are there labor market shortage that will impact the company? Are there skill gaps in the labor market? What will be the impact of augmented intelligence on the business operation?
What new sources of labor will open up for the company in terms of predictability and cost efficiency? What are the benefits, risks, costs and returns thereof?
By collecting and analyzing relevant internal and external information/data, and by consulting with executives and the HR team, you can further refine the content of the plan.
The final step is to design the annual workforce plan along with 7 workforce planning dimensions (people, skills, structure, size, time, place, cost), prioritize the desired investments and prepare for decision-making.
As an HR leader this is one of your most critical strategic contributions to achieving business goals.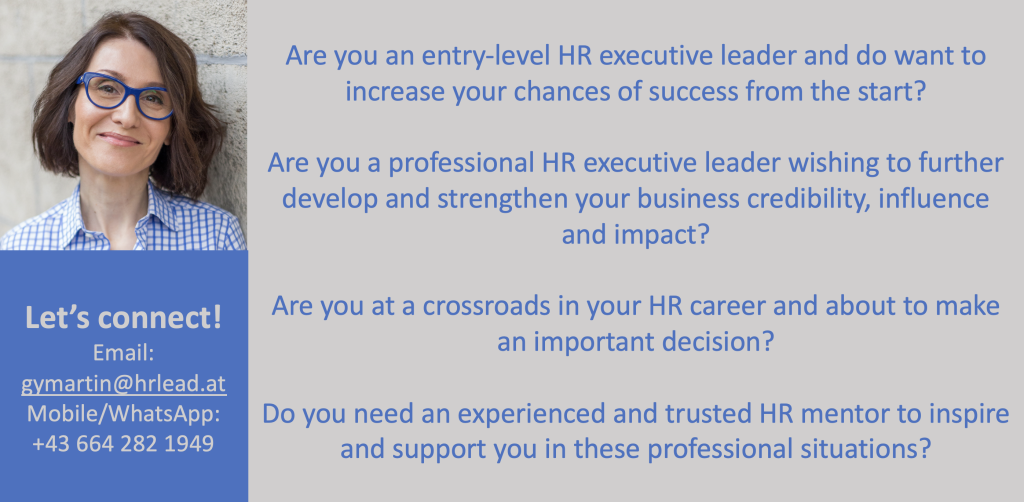 A true strategist
Do you find that the daily grind and the constant interruptions cloud the horizon of your HR leader role? If so, remind yourself of its essence! How can you identify the strategic expectations of your role? Think about the most important objectives that your CEO requires you to achieve. Give priority to activities that lead to the achievement of these strategic goals.
Do you want to become a true strategist as an HR leader and increase your role in creating business value? The good news is, that strategic thinking can be learned, you just need to develop the right mindset. Here are some practical suggestions to develop and demonstrate your strategic thinking:
Schedule time: Set aside at least 1 or 2 hours each week to focus undisturbedly on business and HR strategic initiatives. Strategic work requires critical thinking, creative problem solving and data-driven analysis. You won't see the big picture if you focus solely on transactional tasks.
Observe and seek trends: Proactively build your network with external industry experts and HR colleagues and professionals to understand their market observations and experience. Share your insights with them. Be aware of new information and perspectives on the HR function and identify their impact on the future of your company.
Ask tough questions: To become a great strategist, you need to thoroughly understand the drivers of your own business. Make it a routine to uncover internal organizational trends (frequently occurring problems, obstacles, correlations). Be curious and ask questions! Listen to the different opinions and perspectives of executive leaders and compare them with your own. If relevant, challenge entrenched organizational routines. The more often you do this, the more you signal to them that you have a comprehensive, contextual, strategic approach.
Speak their language: Communicate clearly with executives, give more structure to your verbal and written communication so that your audience can easily understand the core of your message. Keep your communication clear, simple and short. Involve participants in the discussions. This will help identify problems, promote mutual understanding, support strategic decisions and joint, coordinated action.
Tell others what you think: Your fellow leaders do want to know what you think. Moreover, how you would decide and why. Feel free to share your vision and ideas. Talk about how you envisage them being achieved. Outline the impact your ideas would have on the leaders' business areas and their peer departments. Let participants ask you challenging questions and give you constructive feedback. Be prepared before you go to a meeting! Allow yourself enough time to think about what you want to achieve and how you want to achieve it on the most important issues.
One of the key drivers of a successful business is the quality of the strategic thinking of its executive leaders: new business growth requires new types of thinking. An essential prerequisite for using and developing strategic thinking is a strategic role at senior management level. Strategic thinking helps you, the HR leader to support the organization's strategy not as a passive observer but as an active contributor; it demonstrates a mature business leader who can envision not only the future but also how to implement the strategy and engage the necessary allies.
In this strategic leadership role, proactivity is crucial. Don't expect everything to be done for you, but actively initiate meetings and collaboration with business leaders, market participants and partners.
Inspirations: 4 ways to improve your strategic thinking skills by Nina A. Bowman, Make strategic thinking part of your job by Ron Carucci