"The role of HR is changing in important ways. HR leaders are now the
architects of the employee experience and community. … Let's make the evolving workplace a place where everyone can thrive." – Dave Petersen, President & CEO, O.C. Tanner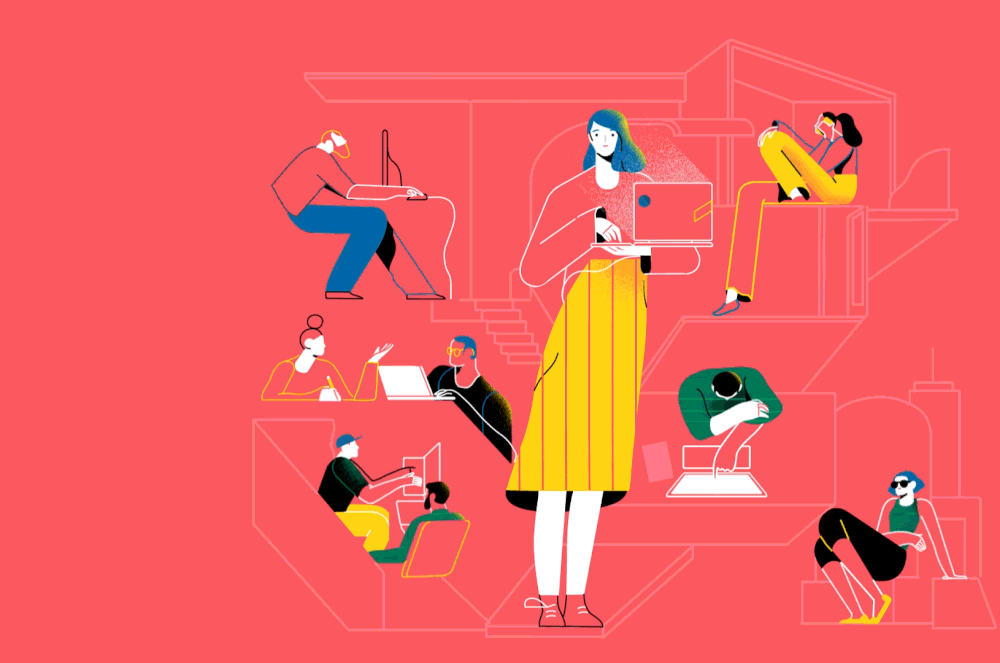 Image Source: Illustration by Xoana Herrera, Animation by Esteban Esquivo
5 Culture Trends for 2023
Organizations are still adapting to the sudden and substantive changes created by the crises of 2020. Organisational cultures are strongly impacted by those constant changes.
This year the O.C. Tanner Institute – already second time – collected and analysed the perspectives of over 36,000 employees, leaders, HR practitioners, and business executives from 20 countries around the world about culture and culture trends. The institute used multiple research methods to support the Global Culture Report 2023, including interviews, focus groups, cross-sectional surveys, and a longitudinal survey.
This year's report examines the impact that hybrid workplaces, peak experiences, employee recognition, and our need for connection will have on cultures and business performance.
Here are five workplace culture trends and how you can prepare for them.
Culture Trend #1: Employees want belonging, meaning and connection at work.
The pandemic has led two thirds of employees to reflect on the work they do, with 83% saying "finding meaning in day-to-day work" was a top priority for them. Employees want more from work. More than a high salary or unique perks and benefits, they want the sense of fulfillment that comes from doing work that has a purpose and feeling that they belong to their workplace community. Nearly three fourths (69%) would even change jobs for more fulfillment.
Fulfillment is bigger than engagement or job satisfaction. Four main factors strongly influence fulfillment: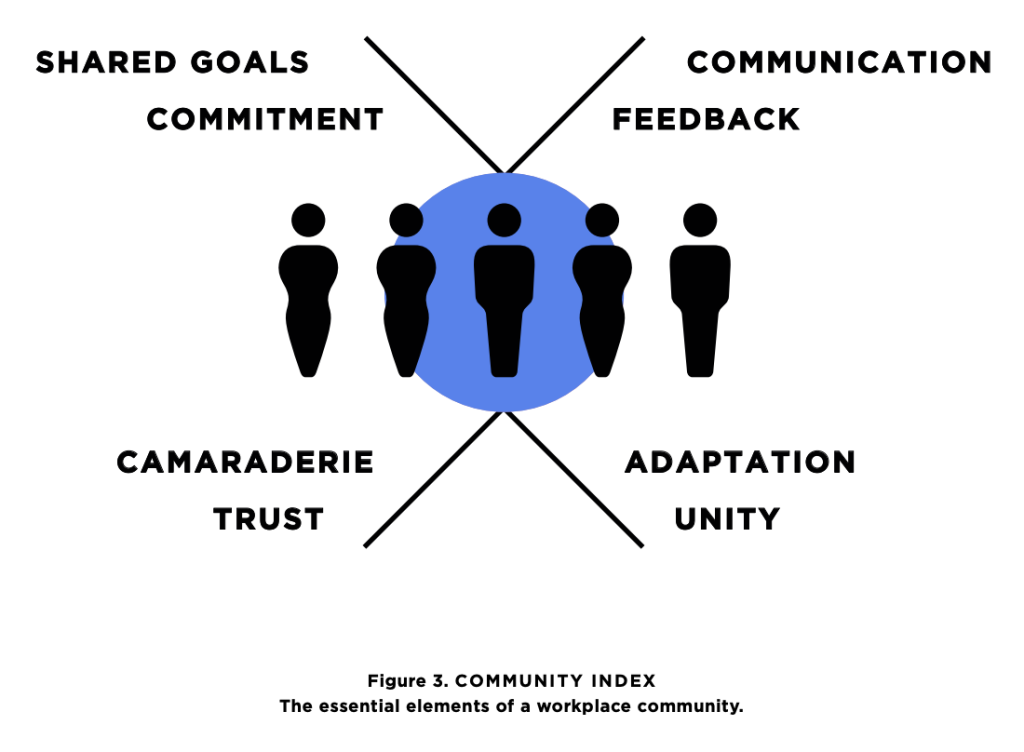 Organizations that meet employees' needs in these four areas will help employees find fulfillment.
Recommendations for organizations:
Communicate a meaningful purpose at work and demonstrate how employees' work connects to that purpose.
Recognize and reward people for contributing to your company's purpose.
Provide opportunities for employees to connect with one another and leaders to build community.
Offer growth and development opportunities beyond promotions and pay increases: provide mentorship, training, and special projects.
Culture Trend #2: Workplace community is increasingly important.
On one hand there is no single HR leader who would deny the strong and decisive impact of organizational culture. On the other hand, workplace community is the one, what brings people together. It's the sense of belonging, trust, and unity that members of a group experience.
Building community impacts work at every level. Employees who experience a sense of belonging report greater job satisfaction and less burnout. Teams with strong communities make better decisions with less friction. Community provides learning opportunities, mental health benefits, and a sense of support and safety. Companies that prioritize strong workplace communities see higher rates of retention, longer estimated tenures, better eNPS scores, and higher-quality work.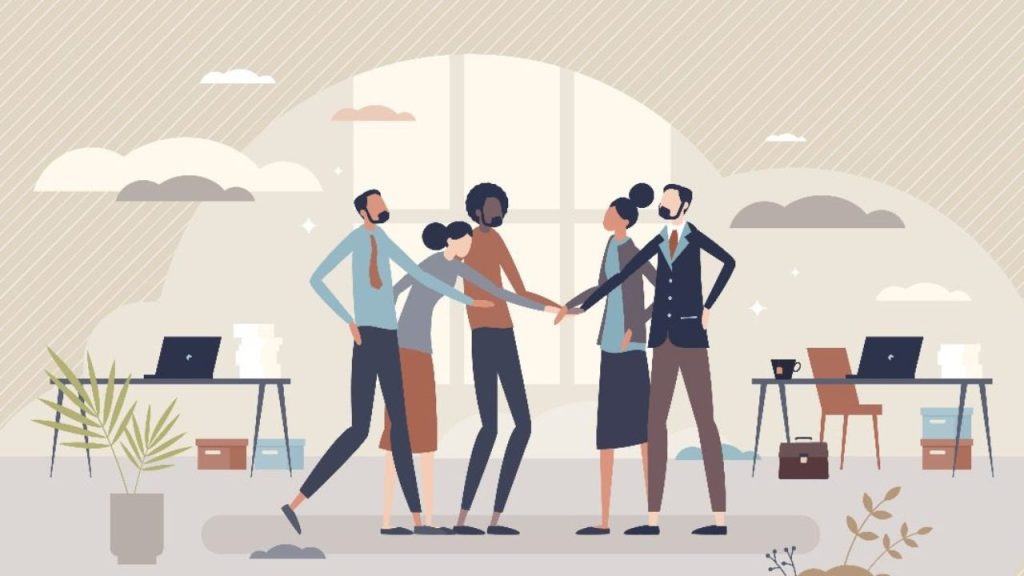 Recommendations for organizations:
Hold community-building activities.
Technology creates a strong community for hybrid and remote employees by connecting them effectively.
Enhance the experiences of onboarding.
Peer-to-peer recognition can also significantly help employees feel they are part of the team.
Integrated recognition, modern leadership, and responding to employee feedback improve community.
Culture Trend #3: Managers are burning out.
While stress, anxiety, and diagnosed depression declined in 2021 for individual contributors and high- level leaders, it increased for managers. Only 1 in 3 managers are emotionally engaged at work, and managers experienced the highest drop in engagement over the past year.
Currently, most companies expect managers to do all of the following: administrative tasks, operational work, team management, people development and strategic planning. This increase in responsibilities has led to higher likelihood of anxiety for managers (+21%), which increases the chances of burnout (+520%) and worsens the odds of engagement by 51%. Yet they don't have the support from their employers to meet these increased challenges.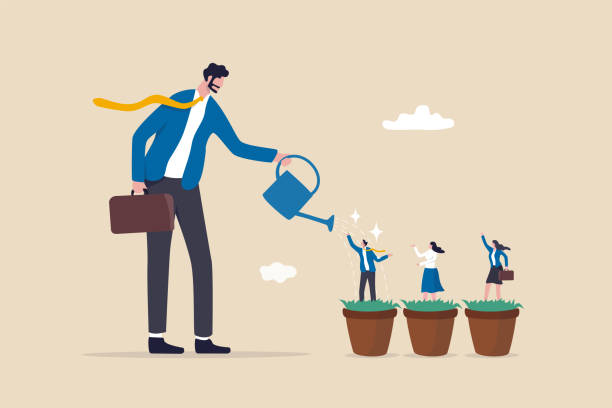 Recommendations for organizations:
Give leaders the resources, support, and tools they need to meet their increased responsibilities.
Monitor their wellbeing and burnout and show your genuine appreciation for their increased workload.
Include them in recognition initiatives and enable employees to recognize upward.
Consult with managers on change management plans so they feel included and part of decisions that affect their jobs and teams.
Culture Trend #4: The rise of generalists.

 
The workplace is uncertain, constantly changing, and ideal for employees with a breadth of knowledge and skills who thrive in ambiguity. These employees are widely known as generalists. Yet while generalists are needed in 2023 and bring a lot of value to the workplace, they don't feel supported or appreciated at work: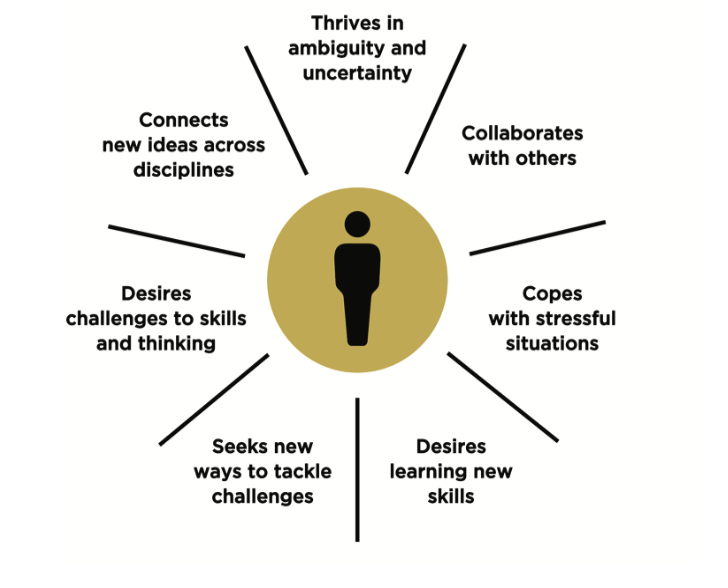 Recommendations for organizations:
Define the role of generalists, be specific when showing appreciation for them and clearly communicate the skills and value they add.
Set goals and highlight their achievements and provide them with opportunities to grow and develop.
Connect them with other departments or peers who can leverage their strengths of working across disciplines and finding new ways to tackle challenges.
Publicly recognize them for their contributions.
 
 Culture Trend #5: Symbolic awards build belonging.  
As employees feel a loss of connection with their workplace and are eager for belonging, organizations have an opportunity to amplify appreciation and build community with tools like symbolic awards. Employees are 3 times more likely to remember the celebration and recognition when it includes a symbolic award.
Use symbolic recognition regularly, as early as onboarding. Onboarding is the perfect time to reinforce your workplace culture and community from day one, and a meaningful symbolic award can amplify that connection.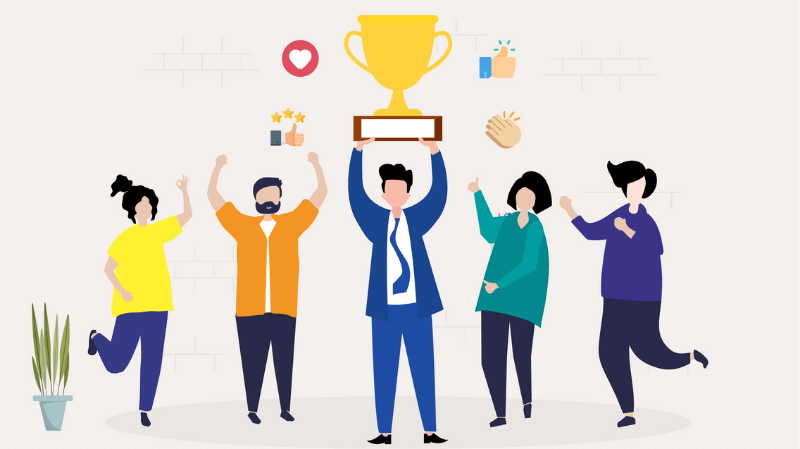 Recommendations for organizations:
Create meaningful, well-made symbolic awards for onboarding, career achievements, company milestones, and recognition for above-and- beyond work.
Be sure your symbols are thoughtfully chosen, well made, and communicate the stories behind them.
Include symbolic awards in recognition to further connect people to company history and achievements.
Please klick on the link below if you wish to deep dive into the Global Culture Report 2023:
https://www.octanner.com/content/dam/oc-tanner/images/v2/culture-report/2023/home/oc-tanner-global-culture-report-2023.pdf